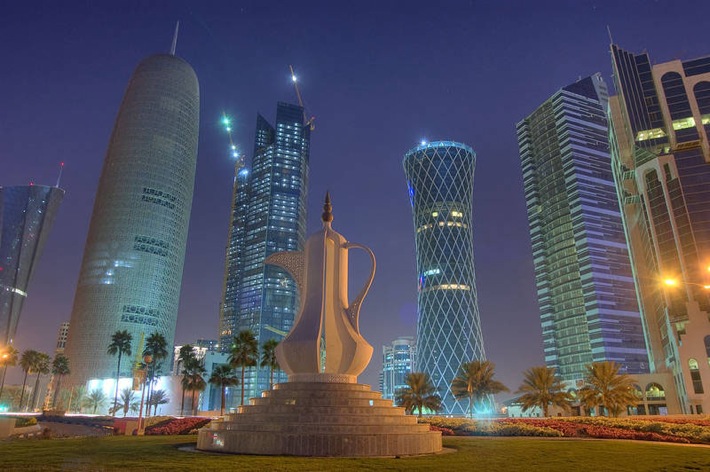 With only enough time to sample the city and Souq Waqif, I'm glad to be in Doha at night to see its sophisticated skyline illuminated with colors that rival Miami.
Originally called Al-Bida (big tree), palm trees dot new highways and provide shade in temperatures of 50°C or more. Help. Me.
The Pearl and museums will need to wait until my next visit.
I found it incredibly difficult to find authentic Qatari food, as Turkish and Indian restaurants were more prevalent and locals have embraced American fast food. I saw an old Burger King poster with a bitten Whopper in the shape of an Islamic moon, and I couldn't help but cringe.
Yes, that's a giant dallah.

var _gaq = _gaq || []; _gaq.push(['_setAccount', 'UA-47720097-1']); _gaq.push(['_trackPageview']);
(function() { var ga = document.createElement('script'); ga.type = 'text/javascript'; ga.async = true; ga.src = ('https:' == document.location.protocol ? 'https://ssl' : 'http://www') + '.google-analytics.com/ga.js'; var s = document.getElementsByTagName('script')[0]; s.parentNode.insertBefore(ga, s); })();