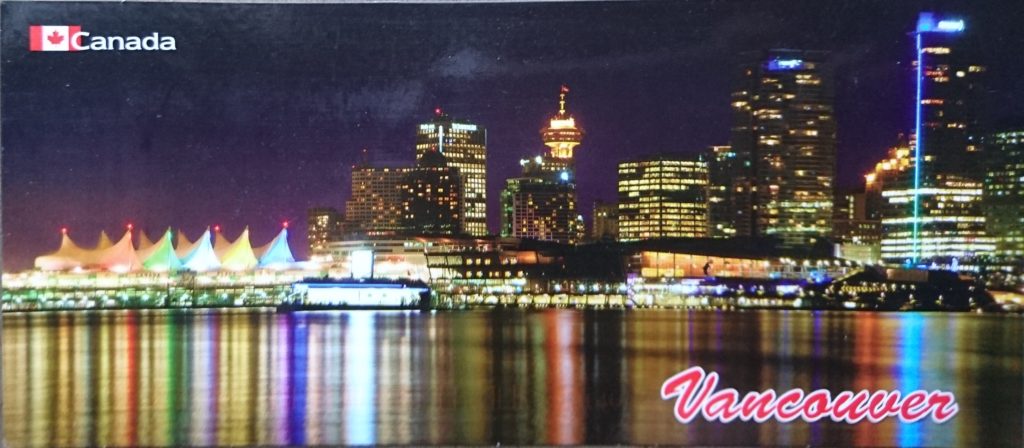 Had I written this postcard last night, it would've had a different message and tone.
For sure I had great time seeing the city, exploring new locales – green areas and tourist sites, plus hundreds of places to eat and drink and hang out with friends. Staying in North Van and taking the sea bus, enjoying the harbor and view, and using the amazing pool was fab also.
X and I grew closer and talked more, revealing more, being honest and vulnerable. Learning and growing. It turned out to be too much and brought out something deeper and painful and unavoidable, and we needed to let go. I'll miss him.