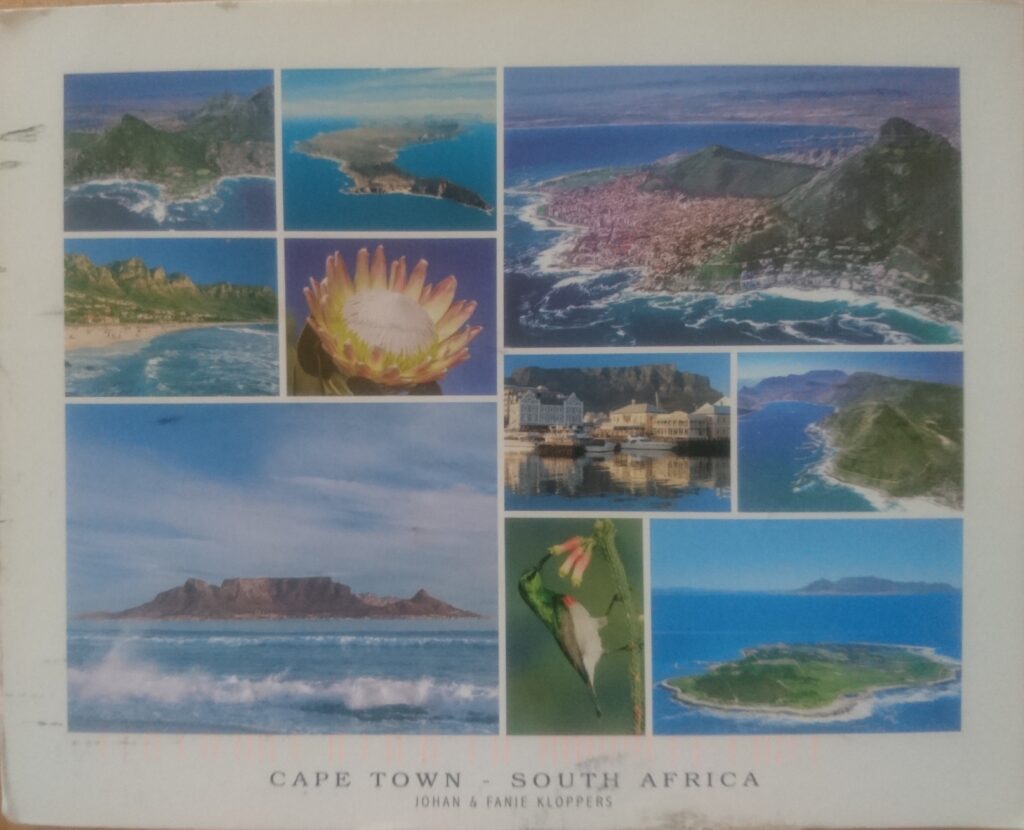 Surf month turned into days.
Outside were huge waves and storms.
Underneath, a different, conflicted tide.
Tokara, amazing, and a Pinotage I loved.
Hangouts and laughs with friends and colleagues.
And great days with G-Money and Dwain and Joy.
Fish Hoek house (still) feels like home.
Ri turned me into a safe sharp shooter.
I survived driving on the left, mirror did not.
Cola Beach, Big Bay, Garden Route.
And awesome sign-off with Lance at Silo before SF.
Be back in December for meetup when it's warm.
Postcard: July-Sept 2018
---
Sure, the views from Table Mountain were great.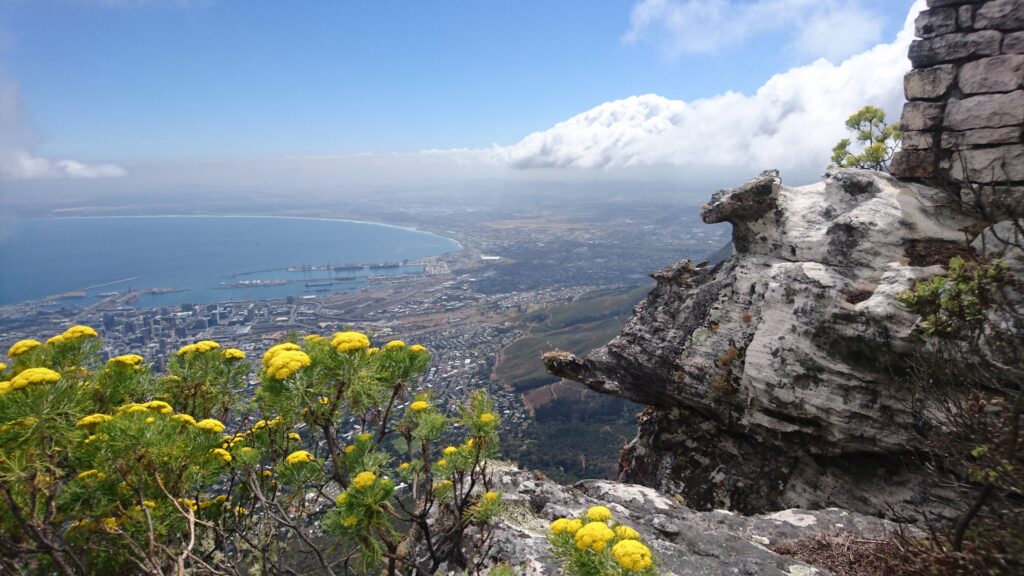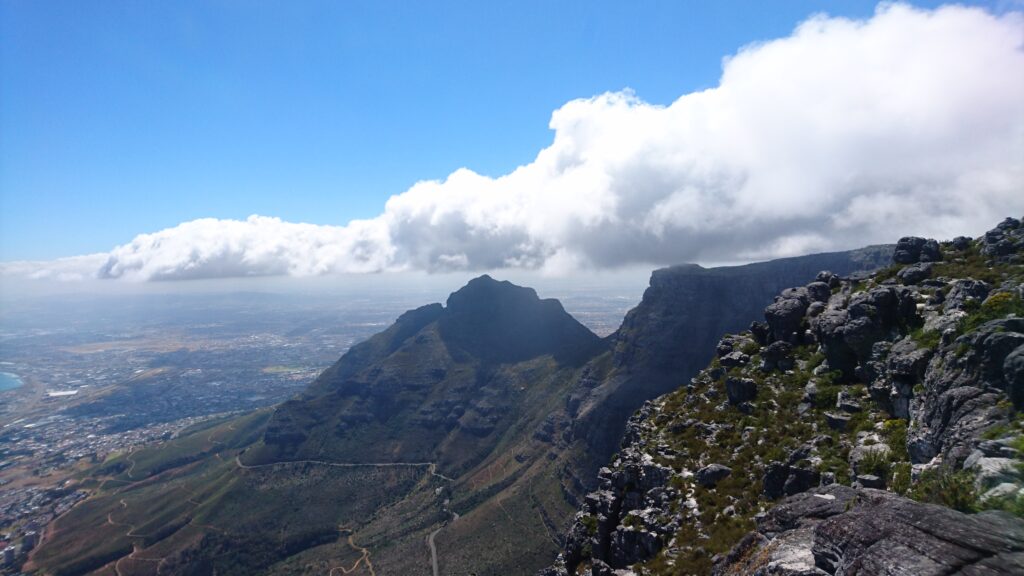 But the view from my balcony at the Fish Hoek beach house is where I feel at peace and at home.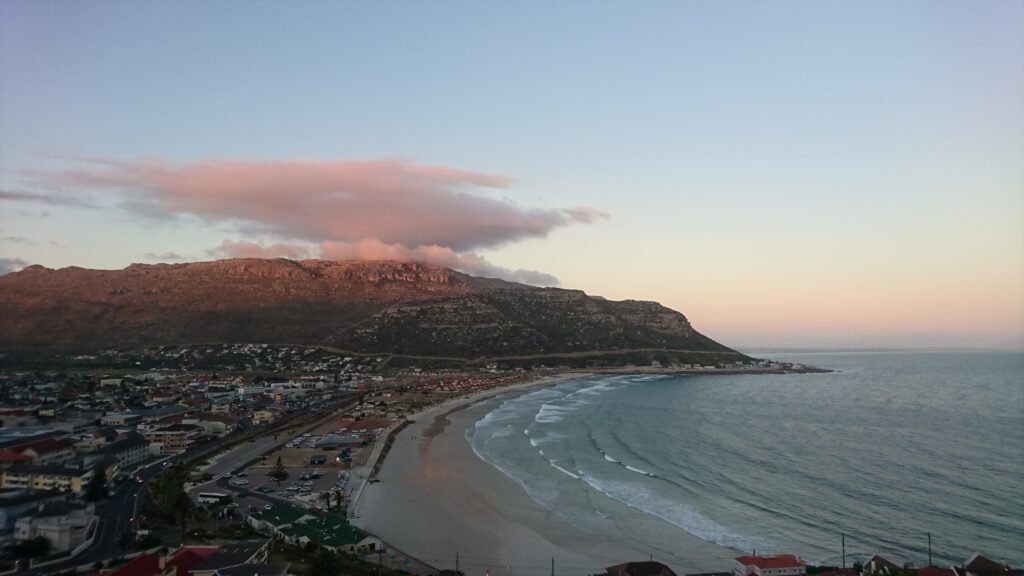 Lance finally came to see the house after hearing so much and viewing in real estate listings, "I recognize it, have I been here before?" It clicked when I cued him. And we agreed on the same design and decor revisions.
I love going to wineries with him. We chose Tokara this time and did a spontaneous wine pairing for each course, all reds, of course. The Pinotage was amazing, and they offered me one of the last 10 bottles in reserve. Had I not been scheduled for flight to the US or space in luggage, I would've taken it.
On this trip to SA, I resolved to see Ri and that meant renting a car and driving to Sedgefield. And that entailed driving on the opposite side I'm accustomed to, and G-Money was a gracious and willing victim/partner in riding with me during practice before I jumped on the Garden Route.
Everyone, especially Jeff, had tips on where to stop for food and bev. I especially  liked the Peregrine Farm Stall that came recommended by everyone, and I bought way too much stuff — cold pressed apple juice, tasty little pies, cookies and coffee meringues, local produce.
Hours later I arrived at my beach loft on Cola Bay.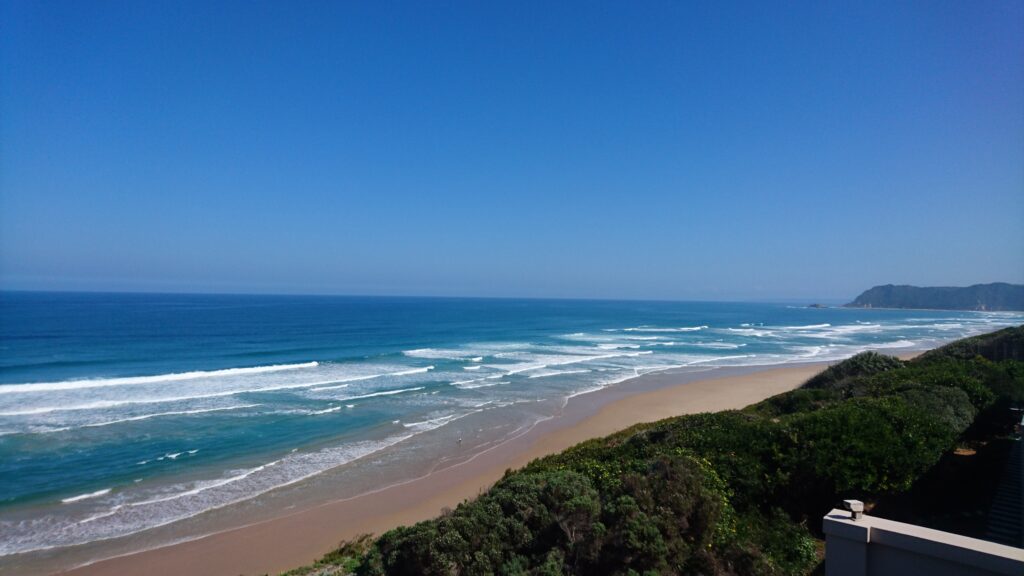 Ri popped by to say hi for an hour before dinner with the fam, and told me to be ready in the morning and to wear a belt. Why? I didn't ask. I trust him and do as I'm told.
Next morning we stopped for coffee and then went to the range for several hours.
Alone and without distraction, I was privileged to have the best instructor give me a lesson in safety, weapon loading, and shooting different hand guns and rifles.
Beginner's luck on my side, I surprised him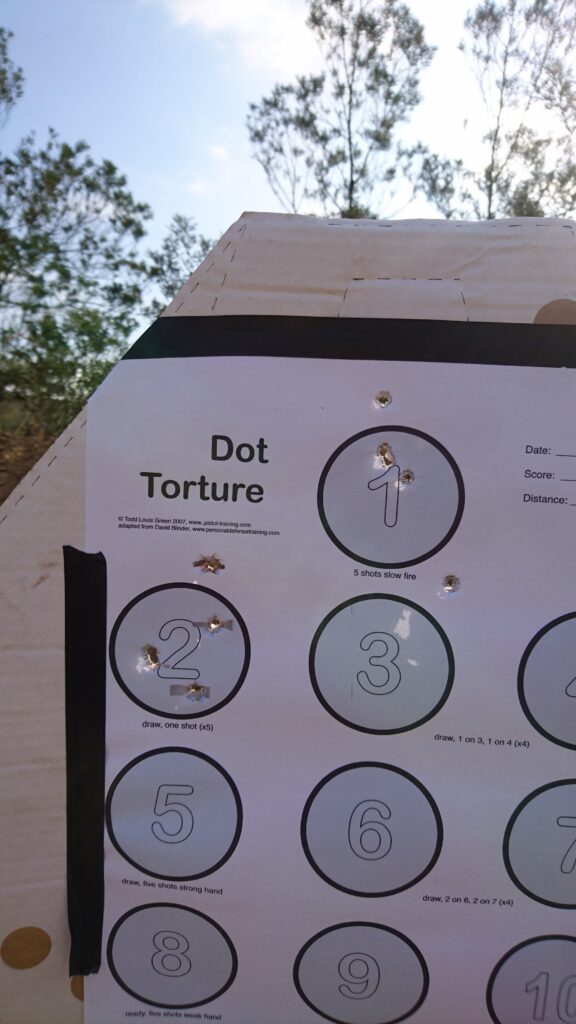 But of course, he is the master. Five shots in ring 8, nearly on top of each other, and with one "weak" hand. No words.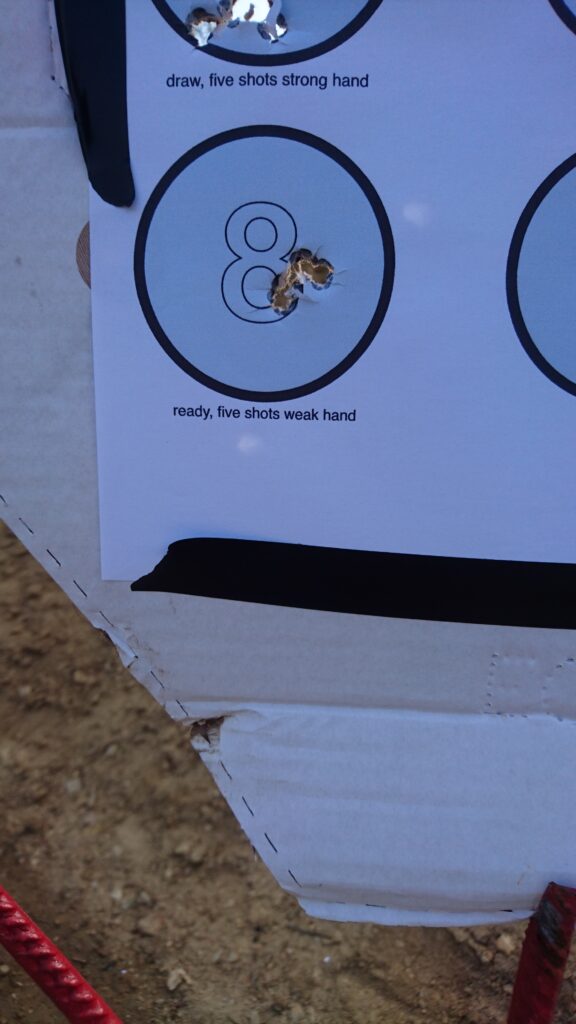 Last day in Cape Town with Lance, we went to Silo and had drinks in the window at sunset. Gorgeous as always.