A funny thing happened on the way to Singapore. Customs. Insert emoji for nervous laughter.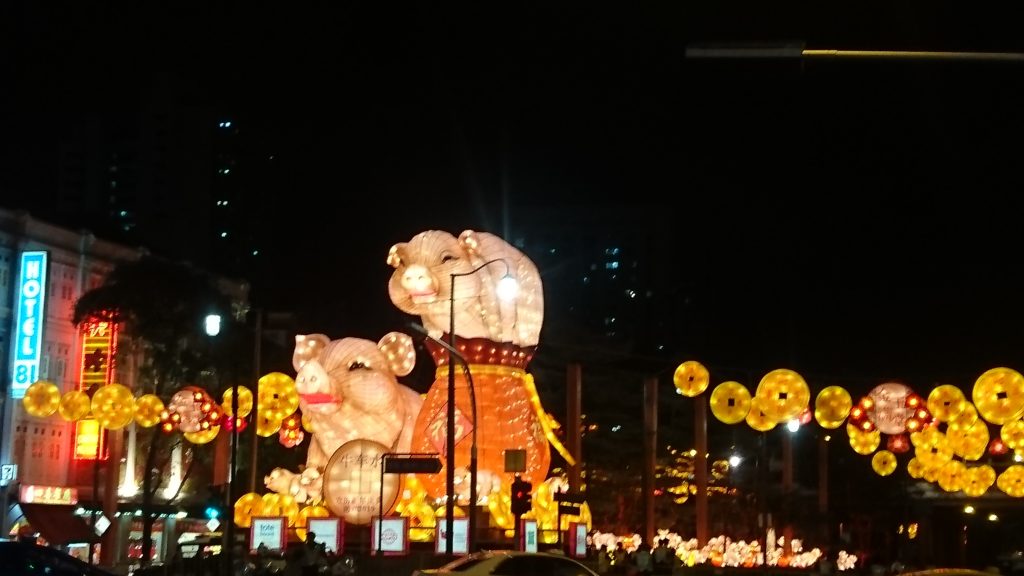 Landing first in Indonesia and bursting into flames thanks to the weather differential of -10°C and snowing in Stockholm vs. 34°C and 90% humidity in Jakarta, I peeled off my fleece while still being respectful to Muslim custom, and then boarded a plane to Singapore. And in what has become a tradition, there was (again) a screaming baby next to me.
On Arrival
On exiting baggage claim, customs officers stopped me and wanted to X-ray my luggage and carryon, which had already been done twice in Jakarta and then a third time as soon as we disembarked at Changi, the "world's greatest airport."
"Do you have a gun?"
Uh, what?
"Are you carrying a gun?" Several customs officers in the airport call each other and gather around the screen and stare me down.
No. I don't own a gun. I don't have a gun.
"Our scan shows that there are bullets in your luggage."
That must be a mistake.
"Step over here, and empty your luggage. We want your passport."
Ugh. After 24 hours traveling, and nearly at my destination, I'm tired, I can barely stand up, and the last thing I wanted to do is unpack so I can repack, and then unpack again.
They tear apart the Tetris-fitted suitcase and empty my carefully packed cosmetic bags. They take out an eyeliner cap that they think looks like a bullet and X-ray again. That's not it. More people gather.
"Do you have live ammunition in your luggage?"
No, I do not.
Ten minutes later and much digging, they take out a shell casing and show it to me.
"Is this yours?"
No, it isn't.
"How did it get in there? Did you pack your own luggage? Who else has access to your things? Has the suitcase been in your possession the entire time? Are you alone? What countries have you been to? What is your job? Do you own a gun? Where is it?"
They tell me to get my suitcase – which I need to totally reassemble on my own – and come with them to the Customs Detention Centre. Yay!
I answer a lot of the same questions above, plus a few more about Singaporean law and listen to a lecture on responsibility, violation of the law and jail time. Thirty more minutes pass, I'm waiting alone and have no idea what's happening. Meanwhile, several officers are joking around and laughing and eating dinner.
Finally an official looking man comes out and informs me of my rights, asks me about my flights and my profession and why I'm in Asia. I'm asked to sign a bunch of forms and let go with a warning, not a fine, and my passport is returned.
In City
Welcome to Singapore! 😀
Happy Lunar New Year from the Hongbao in Singapore ???? pic.twitter.com/NtrgyUP7uz

— Kat Christofer (@katchristofer) February 4, 2019
Forgetting it was Lunar New Year's Eve when booking my arrival, and finally at the hotel at 23:00, I had two choices — collapse or get ready to go out. I decided to force myself into the fray of CNY in Chinatown after a quick refresher and a bit of serenity, watching fireworks explode over River Hongbao.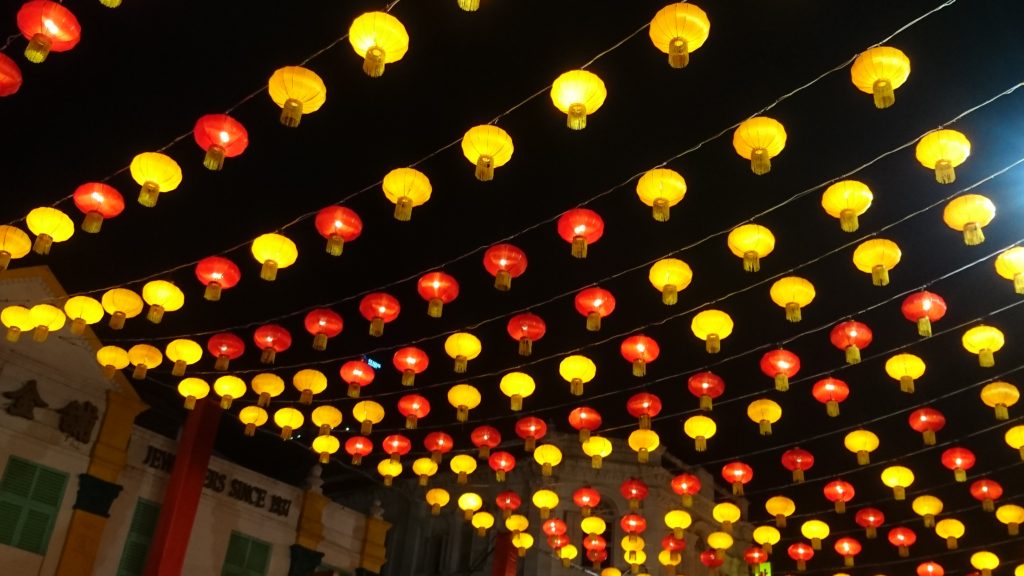 Loved the lightup, the frenzy of families on the street, the music and chatter and greetings, the incense and lanterns, plus a peaceful walk on the quay.
Also found fab chicken wings, which were brought to me after twice admitting I was alone and banished to a table of six (no idea), and the waitress deciding that I did not need a full order of dry fried green beans but only one-third (no idea).
Going into the street and letting the celebration take me wherever lasted until 2:30.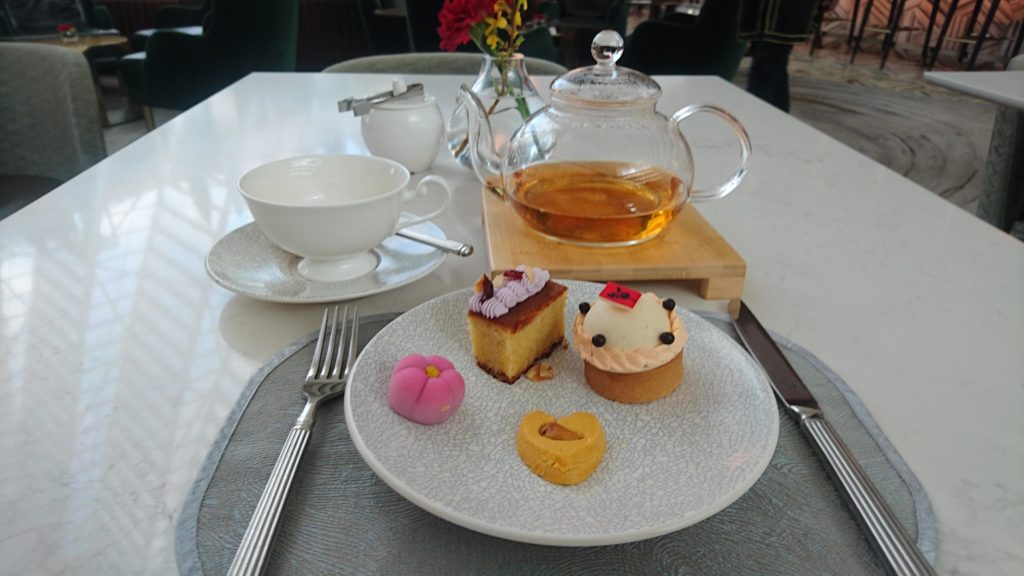 High tea at the Marina Bay Sands set the bar, well, high, thanks to the Renku staff, Drake the tea master and all the delicious things. One of the best I've had worldwide, with every sandwich being different in taste and texture, and every sweet being unique in flavor profile and origin. Ground peanut cookies were amongst my favorite things and also the simplest.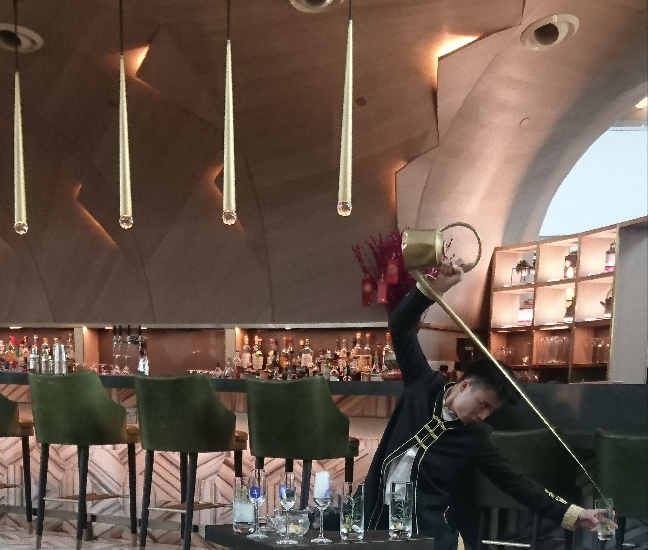 Spent three hours on the Skydeck to establish and hold position for sundown, sunset, lion dances, dragon rings and fireworks.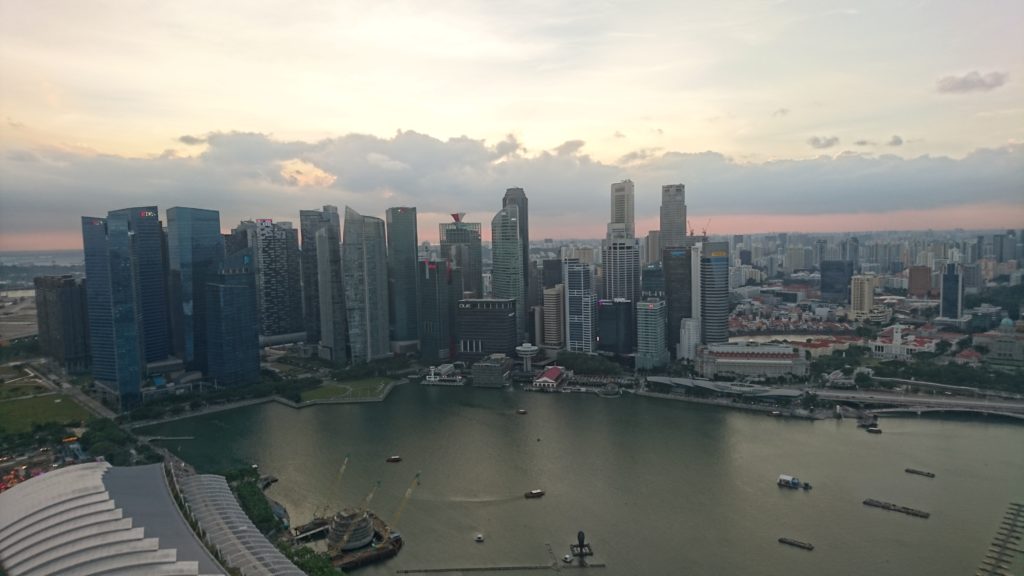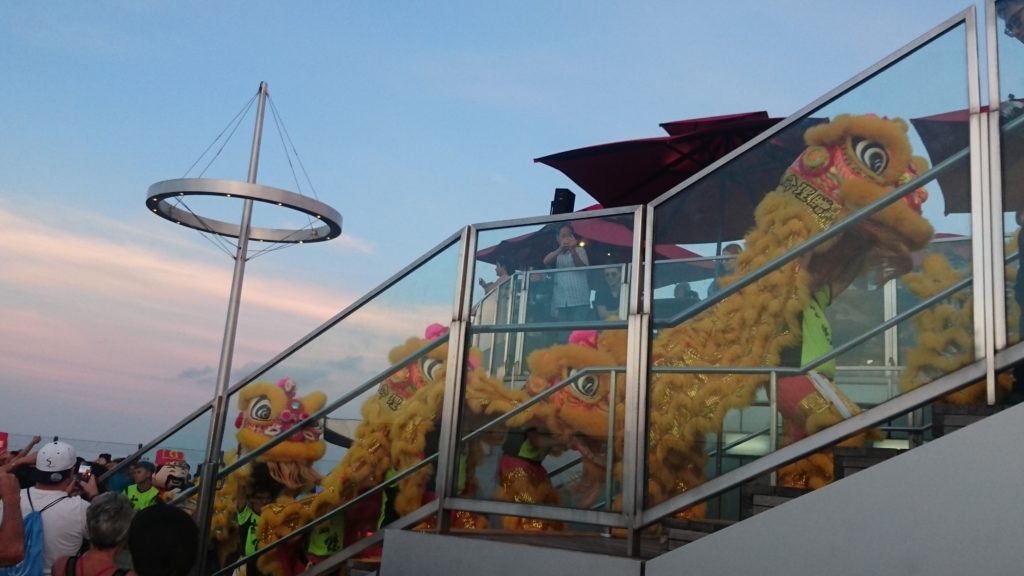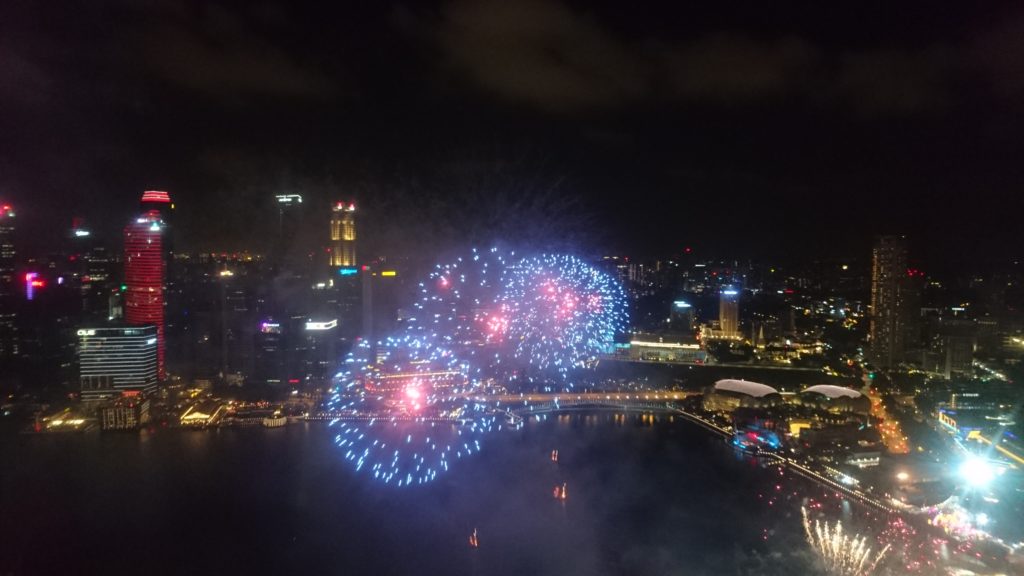 The infinity pool on the roof remains on my bucket list since it's restricted to guests paying a minimum of $650 a night.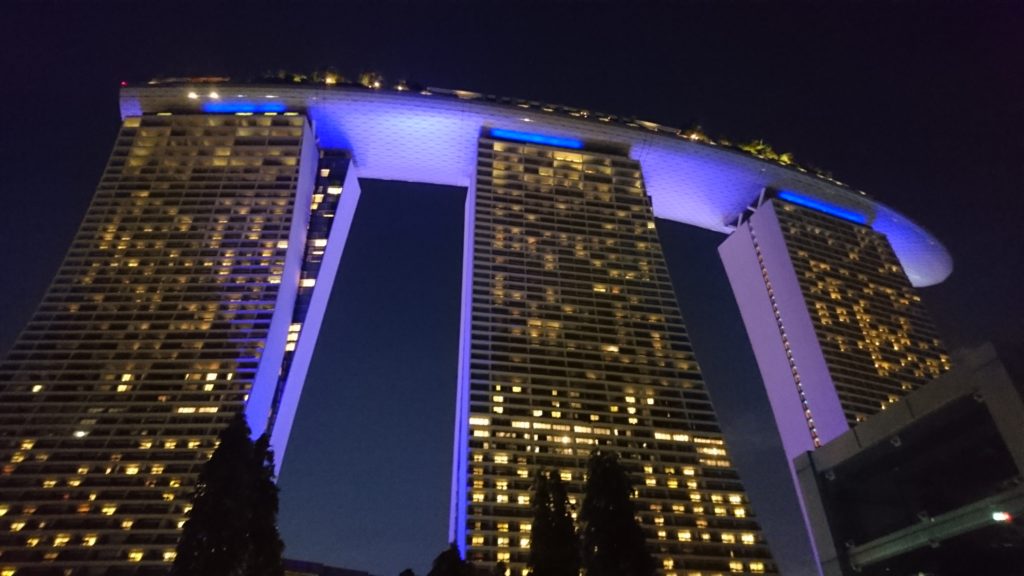 Later I bought bao on the street, and learned you could get dim sum at 7-Eleven; I didn't, but it's there. Things I did try were water chestnut and sugar cane juice, grass jelly drink, and lychee refresh, and all were great.
On my last night I had beef hor fun and went to the  Supertree Grove light show. I chose to stand on a viewing platform across from the grove instead of descending to garden level, purely because of my height and I didn't want all my photos to be limited by a ground view. Watch the video!
Finished my stay with a morning walk, during which I recognized a street from a dream long ago, I was underwhelmed by the Buddhist Tooth Relic and opium den, remembered grandpa at Thian Hock Kheng and said goodbye at Merlion at sunrise.