Who doesn't like a city that sounds like koala?
Arriving in Malaysia at high noon, I felt the weight of heat and humidity and then needed to get cash and queue to buy a coupon entitling me to ride in a taxi since you cannot simply go outside to the taxi stand and get into a cab.
The hour-long ride from airport to city was made longer thanks to construction and traffic and circling the same blocks at least 10 times. The original airport is 30 minutes away, but the newer airport is where most people arrive. They are confusingly called KLIA1 and KLIA2, and not by the IATA code KUL.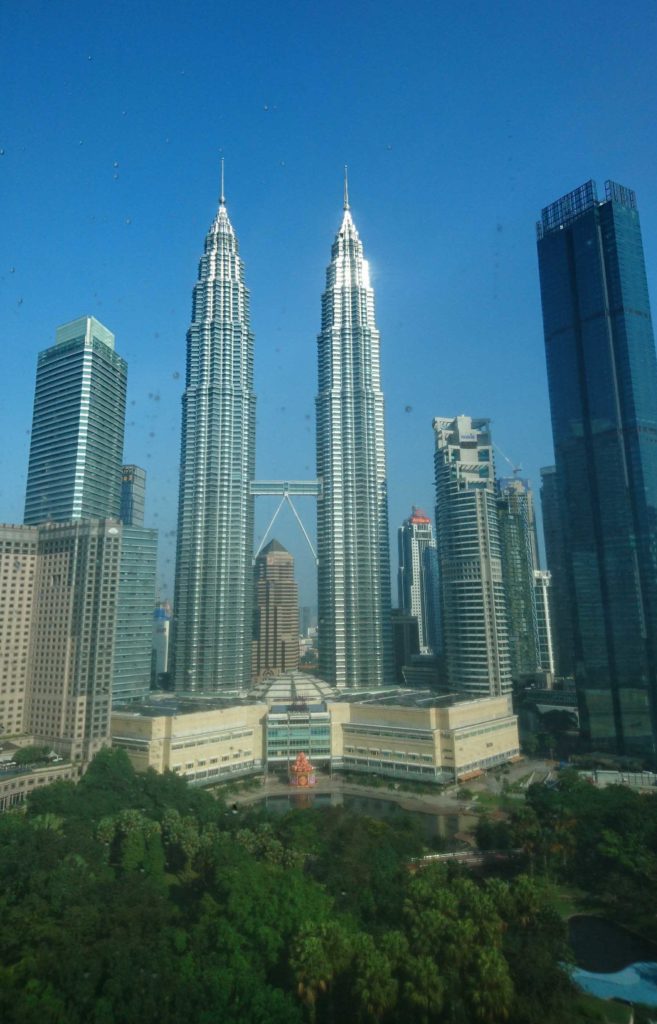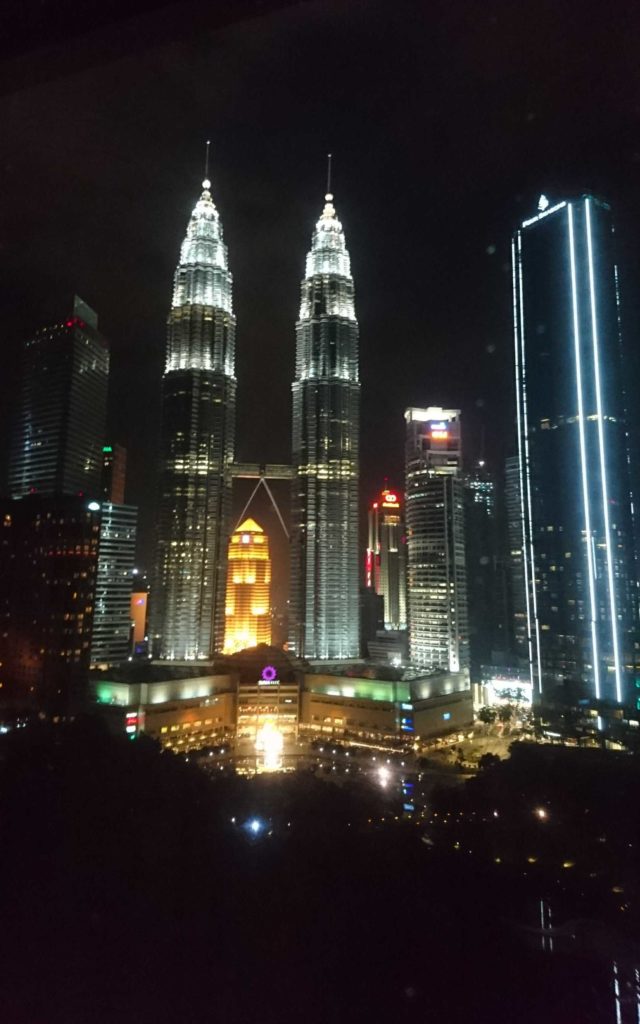 Once at the hotel, the wow began. My room had an unobstructed view of the Petronas Towers, day and night.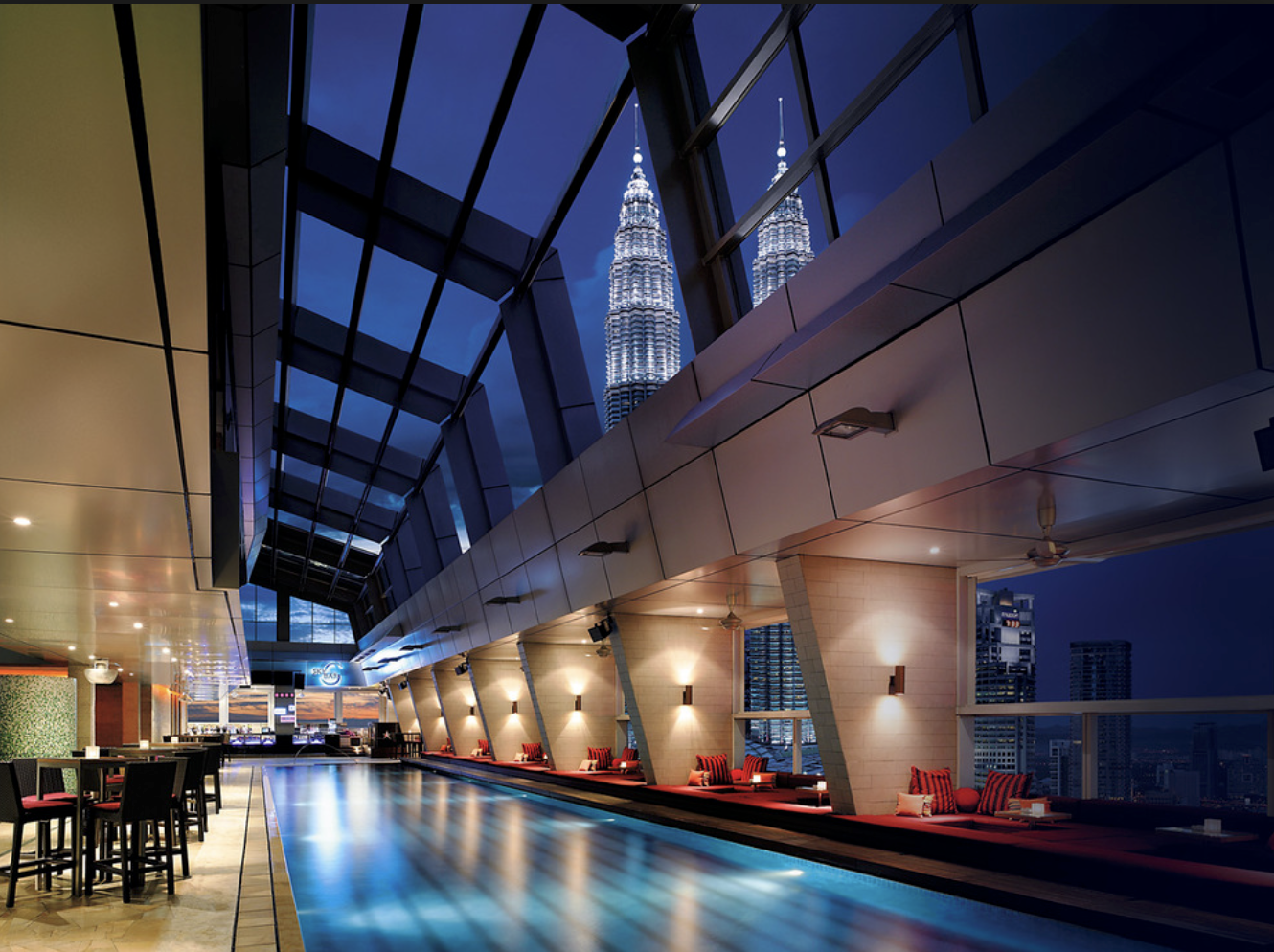 The rooftop swimming pool had the same wow. But reception reminded me: "Miss Kat, you must get out of the pool at 8. Then it is SkyBar." Well, ok then.
A tight two-day schedule for KL meant I needed to go out ASAP, with pre-booked times for Menara, Petronas and a private street food tour.
What I couldn't predict was torrential rain. It'd been sunny all day, and then it began to pour buckets as I got into a taxi to the Menara. A 10-min journey turned into 45…and sacrifice. Instead of pressing on to Menara and maybe getting in a few panicky minutes, I forfeited my sunset visit (sniff) and went straight to the towers to guarantee on-time arrival for a city view by night.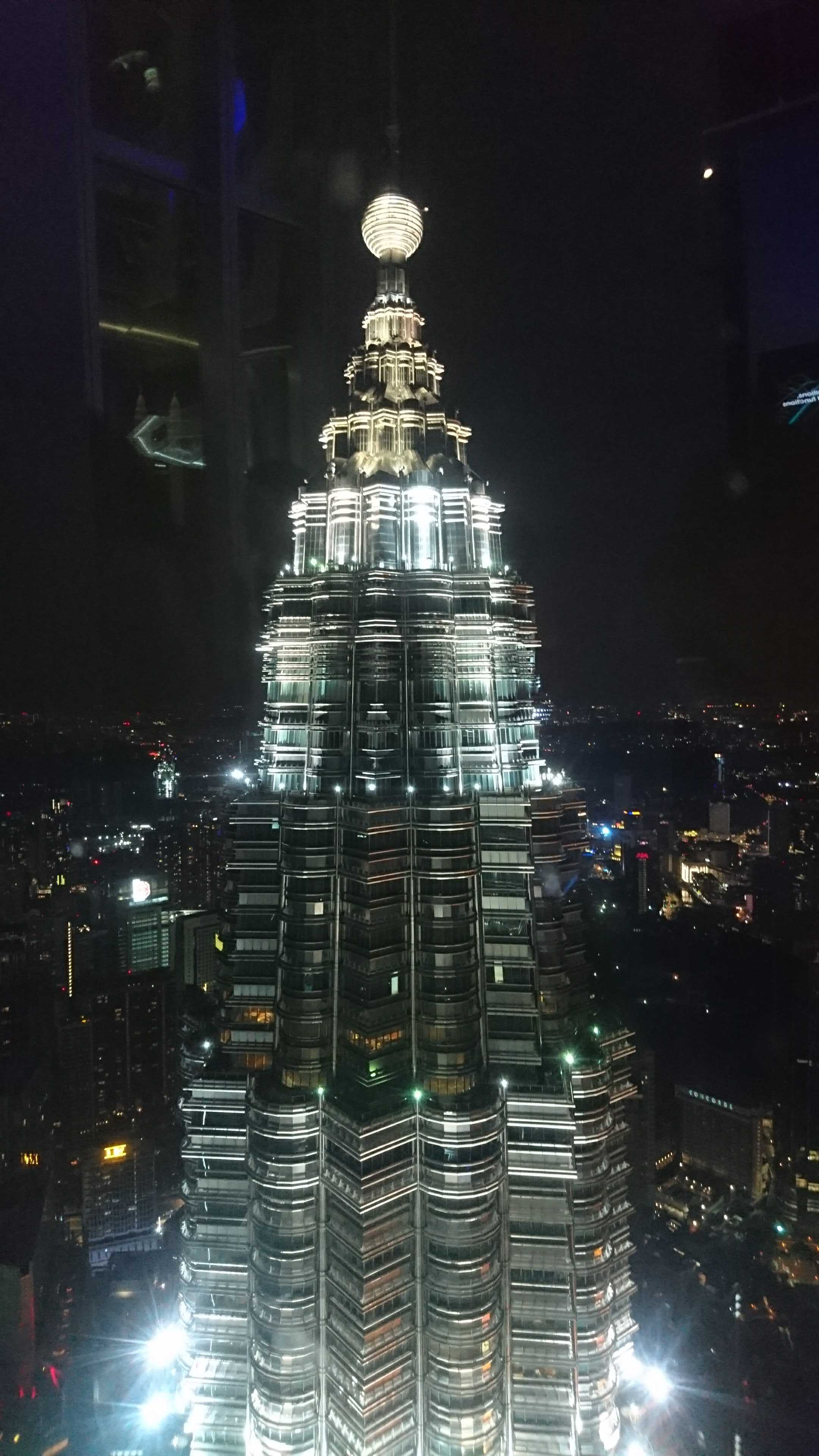 The rain stopped long enough for another wow moment from the 88th floor.
Onto Bukit Bintang where I was hungry (groan) to meet my private guide with insider tips on street food. Thanks to traffic, I was late but Ramesh happily accepted the challenge in leading me to food I hadn't tried on a deadline. In less than an hour, I ate five rainbow dim sum, a Ramley burger, coconut appam with  savory and sweet chutneys, satay and homemade peanut sauce, plus milk tea and a grass jelly beverage in a bag (bag + straw + string on the side to put around your wrist to carry). All. Delicious.
By morning I was in the pool alone, swimming laps with that view. Another wow moment.
I suspect Call to Prayer had something to do with my solitude on both days, since the fajr call is around the time I swim.
Went out to find a local store to buy snacks but could only find 7-Eleven open, and grabbed a bunch of small packages at random with writing I couldn't read. I do this for fun and discovery in every city. My favorites of the lot were dried yellow plums and green tea Kit Kats.
Despite my tendency to only go out early morning or late at night, I still burst into a sweat ball when stepping outside because of humidity and my lack of acclimation. And it's around this time I fell in love with my S'well bottle – ice cubes stayed in tact all day!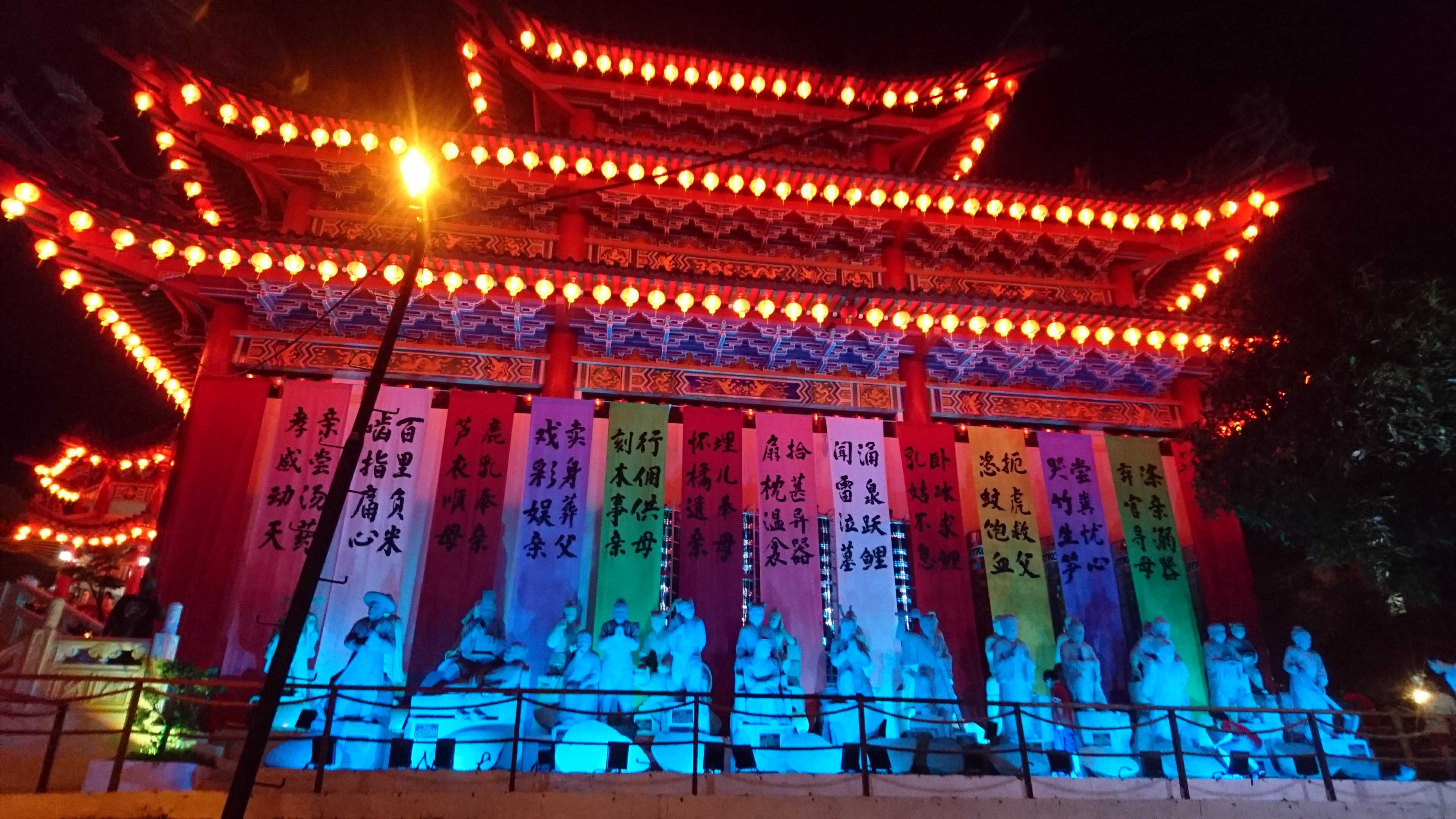 On the second and final night in KL, I had a private driver take me to the Thean Hou Temple decorated with lanterns and lights for Chinese New Year to remember grandpa and my parents.
And then we stopped in Chinatown for more street food. This time, the best hokkien mee and longan tea, plus totally tasty lok lok and coconut water in a bag. A fresh coconut was hacked in front of me, then the meat scraped out on request for 25 cents.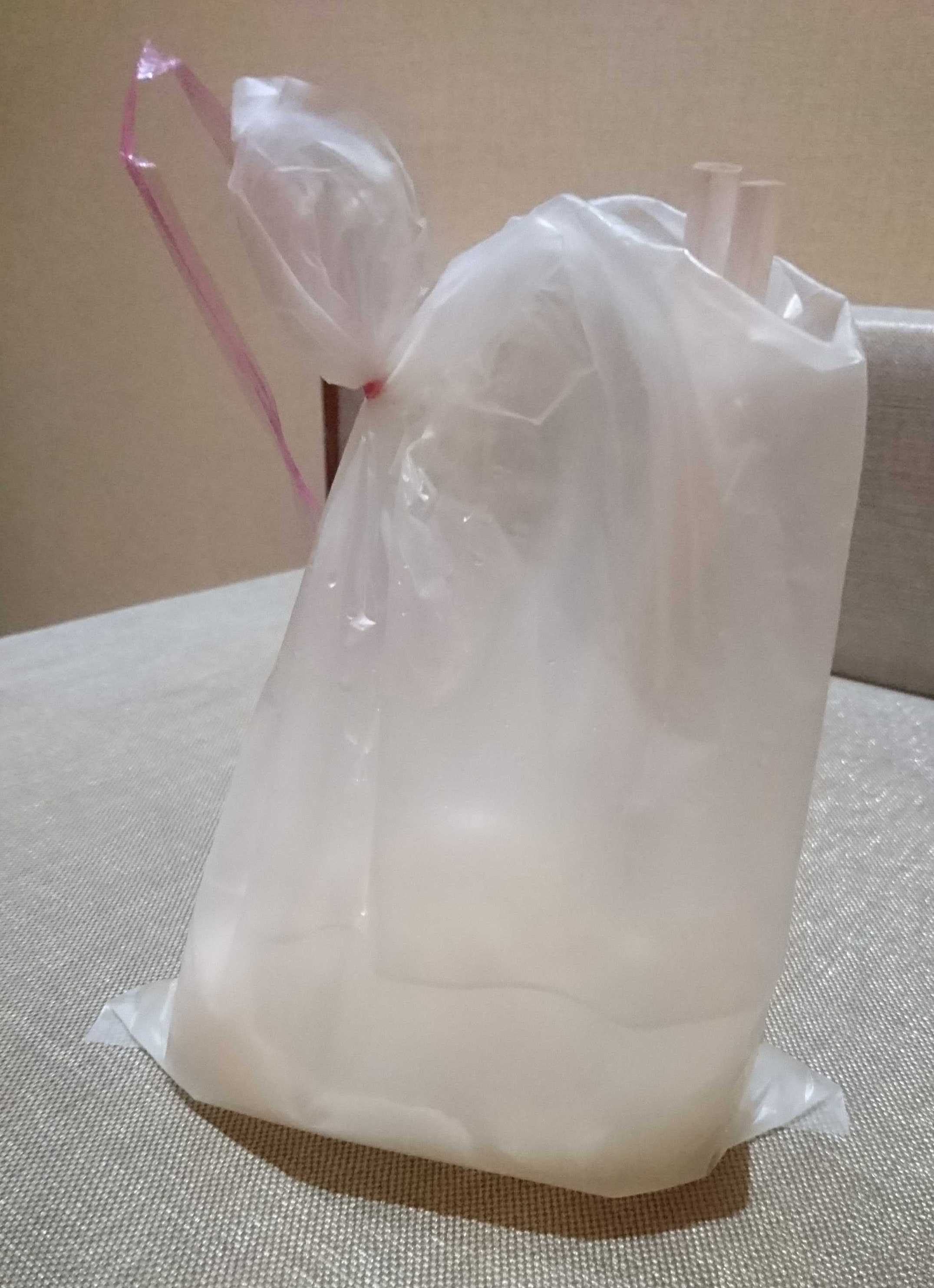 My favorite wow moment followed rain (again!), which cleared just in time for a 360-view from the Heli Pad, a real helicopter pad turned lounge that served up a lovely lychee martini. Behold the Menara.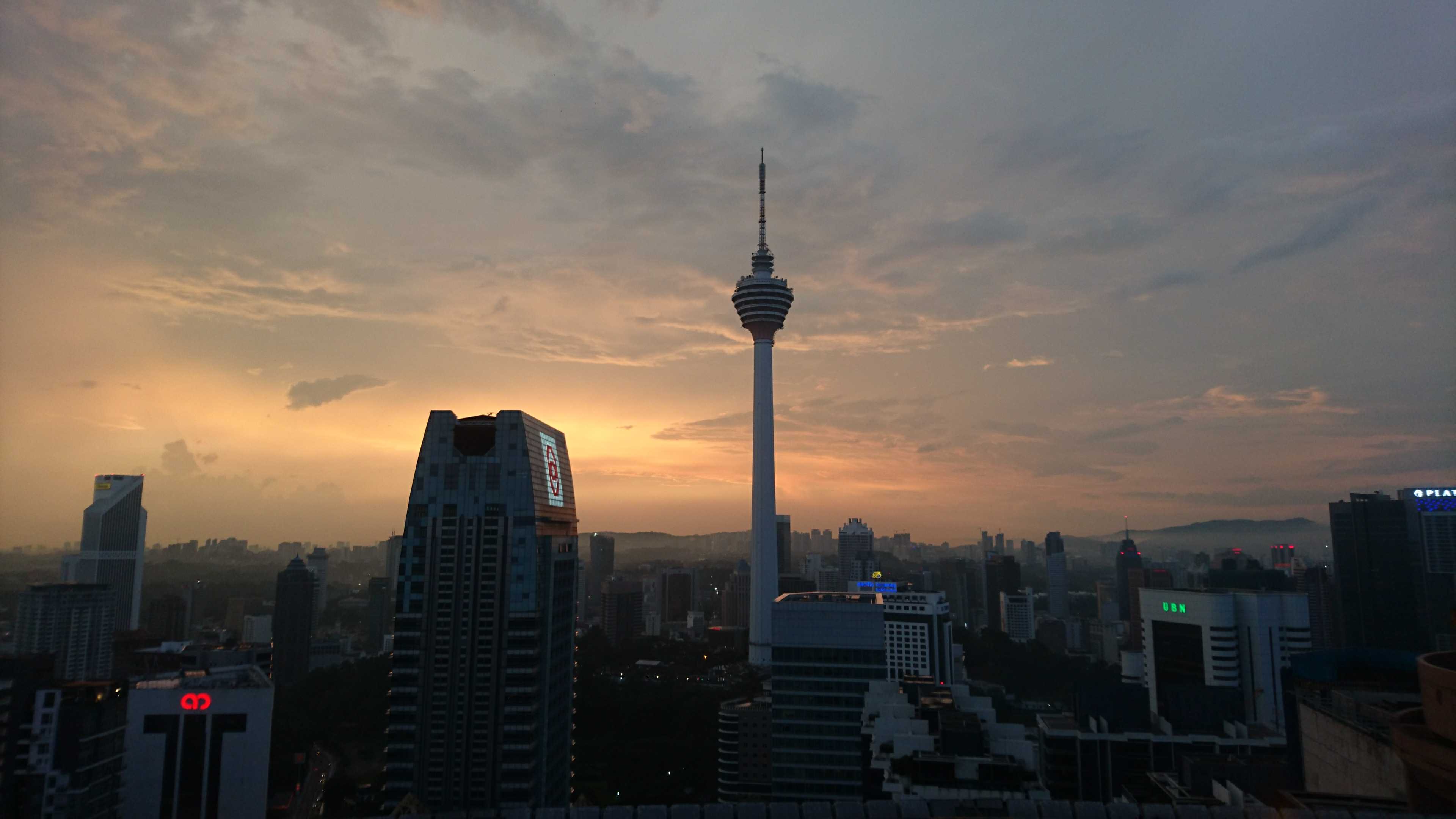 Still on the list: Batu caves, top of the Menara, Malay cooking lesson, and even MOAR street food. See you again, KL.