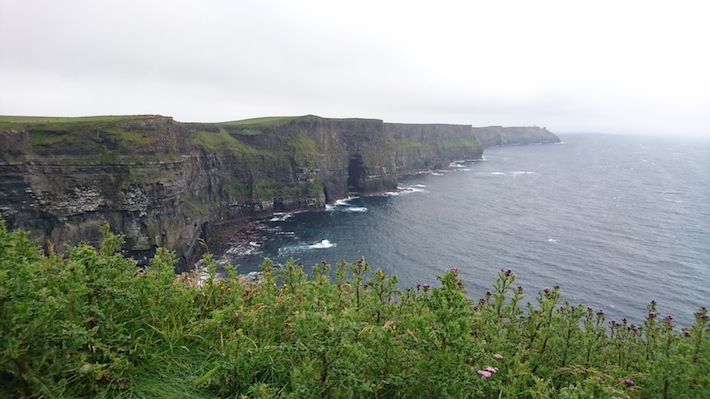 Staying at Clontarf Castle was grand, given the suite and surrounded by knights, an ancient graveyard and plushy velvet lounges in royal colors. Glad I did Cliffs of Moher where winds whipped and rain pummeled the hell out of me. The view exceeded imagination, and thankfully I was spared a sweeping out to sea.
Thanks to random acts of kindness and opening an honest dialogue, I got a weekly pass to swim in Ireland's first 50-metre pool. A respite from being trapped in a house with four men, four tickets and four places to drink in four hours, though there have been hilarious and hop on/hop off adventures, plus the expected cooking and cleaning.
Also the unexpected from Matt hangout-bombing us after we'd been drinking, Zach not making it, and L crossing a comfort zone.
3-10 July