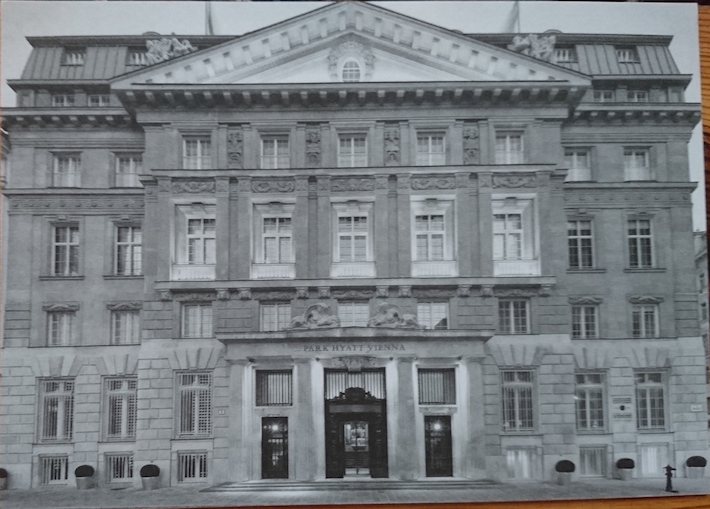 A flurry of activity marked the beginning, and a beautiful hotel room of luxury and spoils of the golden room awaited and celebrated an oh-so-posh birthday in a peaceful setting.
WCEU was hectic as always, registration a hot mess with no AC, and Woo booth assembly with Tiago a sauna-bonding experience. Two men "fell in love with me" but did nothing about it. At the ball were masks and more — E and I talked for hours, A and I hung out and goofed about, Greeks around, and I got passed to three different dance partners after wearing them down. Boyz need more cardio!
D and I went outside outside to exchange stories and fbs, and there was a high-five from a stranger in the rain on the walk home in bare feet.
My birthday funday progressed from Windobona indoor skydiving to biergarten, photo booth hilarity and whiskey at Barfly's, immortalized under a surreal sky. Great things happen when reaching across the aisle, and that's the biggest takeaway — building and repairing relationships. Throughout was L checking on me, being excited and being the one to share happenings with. Missing CPT.
22 June – 3 July